Follow Friday is a weekly meme hosted by Parajunkee's View and Alison Can Read.
Q. Let's step away from books for a second and get personal. What T-Shirt slogan best describes you?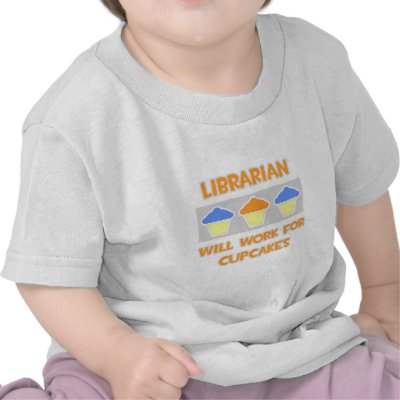 This shirt isn't very thrilling, but if I had to pick one that I've seen recently, this would have to be it. Not only am a big, huge, mega reader, enough so that my collection could easily be called a library, but I freaking love to bake...And I am obsessed with cupcakes. I'm such a big lover of cupcakes that I actually plan on getting not one, but TWO cupcakes tattoos when I get enough cash. I love making cupcakes, and I love to read. What could be yummier?
Also, don't forget to sign up for email alerts (so you don't miss anything!) as well as adding us on Twitter, adding me on GoodReads, and liking us on Facebook!
And make sure you stay posted, because not only do we review books constantly, but we have a couple giveaways coming up soon!